GET FREE SHIPPING WITH YOUR PURCHASE OF ANY SUNGLASSES!

SHOP FALL BEST SELLERS
Bajío is an American Sunglass company founded by Al Perkinson and Marguerite Meyer based in New Smyrna Beach Florida. Al's free-thinking vision has long been at the heart of the movement infusing the angling world with the rebellious vitality of a DIY ethos.
---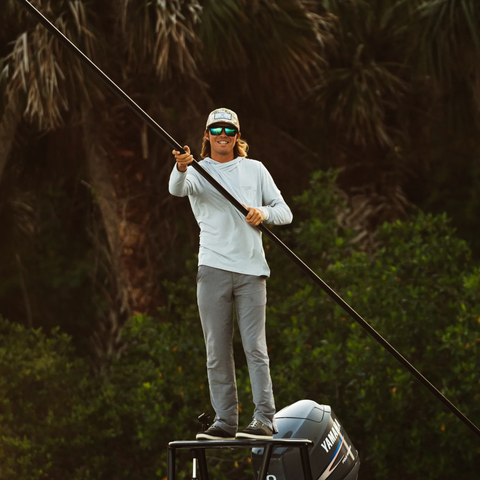 As seen in



---
All 5 Top Selling styles feature Bajío's polarized, color-enhancing lenses with proprietary blue light-blocking LAPIS technology to cut through glare and haze for radically clear fish-spotting while protecting your eyes from harmful rays and reducing eye strain and fatigue. Durable anti-scratch, oleophobic coatings keep sunscreen and salt from doing a number on your lenses.
Each frame is made with lightweight bio-based nylon which is not only gentler on our oceans, but also 10 times stronger than traditional petroleum-based plastic.
And all of our Fab 5 styles are offered in your choice of 3 bio-based frame colors, 7 polycarbonate lens colors, and 6 glass lens colors.
---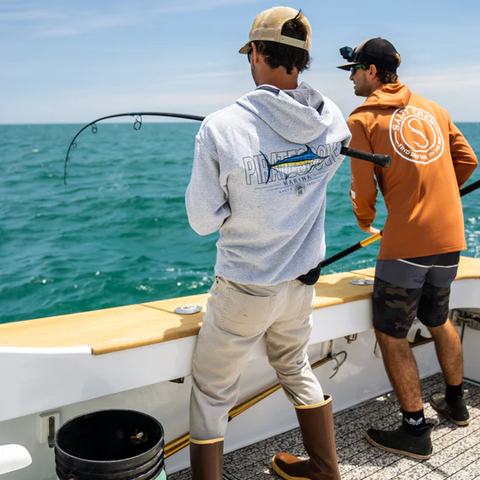 THE TURKOS
We're excited to introduce Quentin and Stefan Turko. These two brothers from the Outer Banks do it all - Surf, Fish, Dive, - and they do it well.
Learn More
---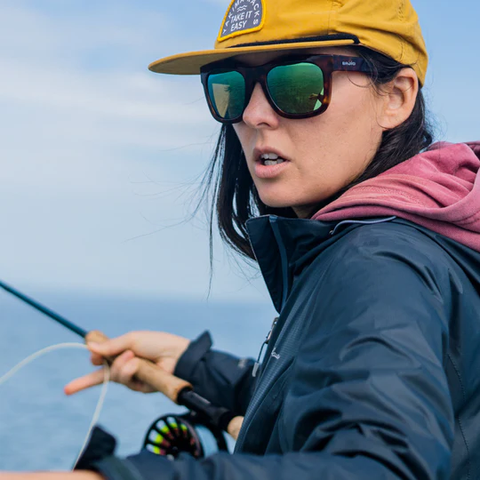 KAYLA LOCKHART
Kayla Lockhart is a passionate angler who loves to fish in various bodies of water around the world. She relies on Bajio's Parasio sunglasses to enhance her fishing experience with their proprietary progressive prescription technology.
Learn More
---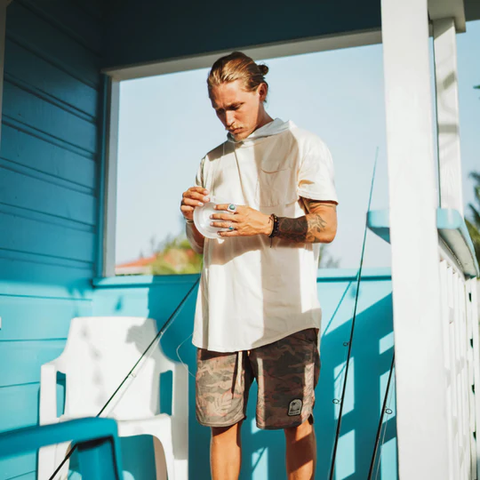 JESSE COLTON
Jesse, the founder of Xflats, is a highly skilled flats predator with a penchant for targeting a variety of species in the unique fishing zone of southern Mexico. He swears by our Vega frames for intense fishing situations and the Calda in brown tortoise for relaxation.
Learn More
---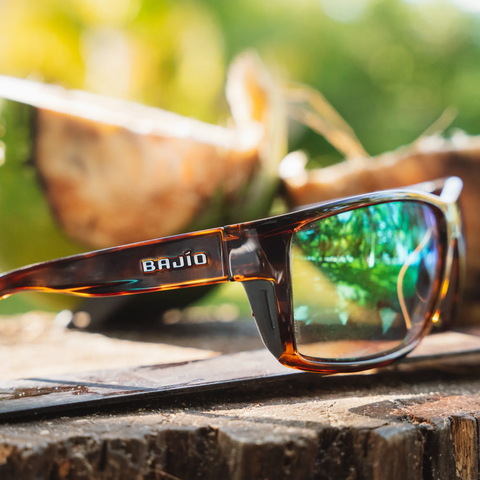 Bajío was created to realize this vision fully, in uncompromising pursuit of quality, integrity, and originality. Our sunglasses are assembled in the USA. Our raw materials are as sustainable as we can get today. We donate portions of our profits to causes we believe in. We speak out on issues we find important and give a voice to those who we care about.
---
What Bajio Customers Are Saying
"Really love these glasses. Outstanding lens quality and clarity.. brightens the view while cutting the glare. What else could I ask for?!"
"Clarity is awesome, and the quality of frames and hinges is noticeably superior to other brands. I will definitely be buying another pair in the future."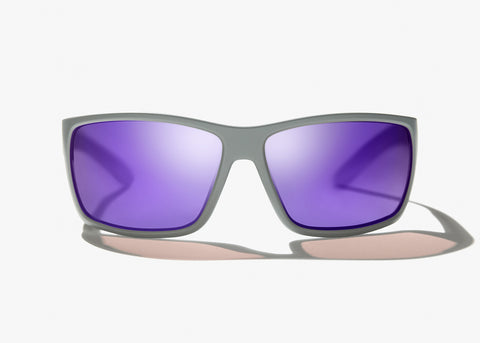 GET FREE SHIPPING
For a limited time, you can get free shipping when you purchase any sunglasses
SHOP BESTSELLERS